Ryan Bradley, Associated Blog Contributor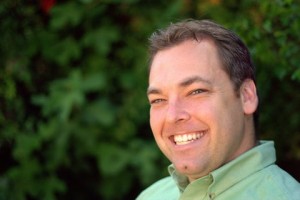 Ryan Bradley is a graduate of Talbot School of Theology with degrees in philosophy and spiritual formation, as well as an undergraduate background in literature and religious studies. He is currently completing a PhD in Spirituality at The Catholic University of America and is in discernment for ordination as an Anglican. He has taught as an adjunct professor at several schools in the fields of formation, spiritual theology, religious studies, and ethics. Ryan is a practicing spiritual director. He is also a Council Member of the Evangelical Center for Spiritual Wisdom, a ministry to evangelical churches in the area of spiritual formation, which is also the parent ministry for the Evangelical Spiritual Directors Association.
Of Ryan, J.P. Moreland has said:
"Ryan is a warm, inviting brother who is unique in combining philosophical rigor and insight with broad, deep learning and practice in spiritual formation and its literature."
We recently interviewed Ryan about some of his own passions, interests, and journey.
Ryan, how would you describe your journey as a disciple of Jesus?
I grew up in a Christian home, attending church, and never remembering a time when I didn't believe in the existence of God. Over my life, however, I have often struggled with believing that God is active in the world, or in my own life. A season of childhood depression got me started in prayer, which was far more honest than it was pious. In the decades since, I have continued to grow in a deeper and more honest relationship with God. I have found that growth in spiritual, intellectual, and emotional maturity is all interrelated for me.
Very interesting. What are some of your interests or areas of expertise? How have they been cultivated over the years?
My primary academic field is spiritual theology, which I describe as the place where theology as a normative field (who is God?) and spirituality as a descriptive field (what is our religious experience?) overlap. My approach to spiritual theology often has a strongly historical piece as well, focusing on classic works by Christian theologians, and the history of Christian spirituality is also an area research for me. My particular specialty is the spiritual theology of Bonaventure. My broader interests include Cistercian, Victorine, Franciscan, and 14th century English spirituality.
I am also a spiritual director, a ministry I have been serving in since 2004. I see this primarily as a ministry of listening to both a directee and the Holy Spirit in order to help the directee to discern how God is active in the directee's life and how the directee is (and can) respond. I was trained in this ministry at the Institute for Spiritual Formation at Talbot School of Theology, and I have served as a staff spiritual director there, as well as offering a small private practice, since completing my training.
I can see the connections between your interests and your development. So, what are some topics or themes that you intend to write about as a contributor to the blog at www.jpmoreland.com?
I am interested in spiritual formation, both as a ministry and as an important movement in the evangelical world over the last few decades. JP, like his mentor Dallas Willard, has brought a rare depth to the field. I hope that my own education and formation will allow me to follow in their footsteps by addressing formation with both depth and practicality.
I am also interested in broader cultural issues, particularly as they show up in our daily lives and shape our faith and practice.
In light of the above, are you engaged in any further educational or professional enrichment training (formally or informally) at this time? If so, what does that look like and how is that meaningful to you?
I am currently writing the dissertation for my PhD in Spirituality. I am working on the topic of sanctifying grace in the early works of the 13th Century Franciscan theologian Bonaventure. In particular, I am interested in how grace (re)forms the believer into the image of God, and how this theme plays into Bonaventure's spiritual writings.
As a former student of JP's, what did you most enjoy or appreciate about his teaching and leadership?
It is rare to find someone as accomplished as JP who is also eager to learn, grow, and support the leadership of others. I saw this particularly when JP started connecting with people in the Vineyard movement. He showed so much eagerness to learn more about gifts and ministries that were new to him. We were in a Sunday school class together for awhile, and he was so excited to be a student. He was constantly asking questions and looking for opportunities to try out what we were learning (even if it meant risking looking silly). This demonstrated a serious humility, a joyful and courageous attitude, and a love for God that wouldn't let being "Distinguished Professor of Philosophy, JP Moreland" get in the way of simply being a Christian.
Any funny Moreland story or memorable Moreland-ism that you enjoy?
The best Moreland stories are not ready for prime-time. However, blog readers who only know Moreland from his writings may be surprised at how much humor he works into his teaching. My favorite is probably his response whenever a student shares a particularly articulate and well-reasoned comment in class, "I love it when you talk dirty to me."
When you think about J.P.'s work, which book or theme in his writing/speaking seems to most resonate with your life and thinking?
This is probably strange to say about someone as intellectually adept as JP, but I most appreciate his practicality. I often think about a talk he gave once on the importance of smiling as an emotional, even spiritual, discipline. It is probably the "smallest" talk I have heard from him in terms of scope and weightiness, but it has had a lasting influence on my life. It also represents the sort of writing and speaking where he is most unique.
Love Your God With All Your Mind was the first of his books to have a significant person impact on me. As good as that book is in general, though, it was the last few chapters where JP most shines in my opinion. He gives creative application to building both personal habits of an intelligent life and especially to its expression in the church.  He also included "recommended reading," organized by discipline. I was an undergrad studying literature at a pluralistic school when the book came out, and I tried over time to read everything on the literature list and one thing from the list for every class I took each semester. That was a big part of moving me from being a Christian and a thinker to a Christian thinker.
Similarly, I love hearing JP preach because he almost always offers smart, creative, practical applications. When he preaches on intercession, for example, he describes exactly how he prays, what he visualizes, and what to expect. He explains why he does things the way he does, and he leaves a lot of room for experimentation.
What other books have been formative to your development?
It is hard to narrow that down, since reading has been so foundational to my life. Fiction has been particularly important in shaping my life. Gilead by Marilynne Robinson is a particularly important example from the last few years. It is a beautiful and profound novel in which an elderly pastor ponders his life and tries to communicate (through a book-length letter) with a young son he won't live long enough to raise. It includes some of the best spiritual writing I've encountered, particularly about experiencing God in the mundane world.
What do you find to be delightful?
I love good stories, deep characters, and beautiful language – in books, plays, television, or film. I think it was Reynolds Price (the Southern novelist) who said that "the end of fiction is mercy." That is, stories help us learn to love and understand with a depth that we can carry into the world.
I find food delightful as a source of beauty and an object for community and ritual.
I particularly like going for long walks while getting lost in thought.
What are some helpful practices that routinely mark your life as a disciple? How have they been formative?
I wish I could say that I was a very disciplined person with a well-developed spiritual regiment. Instead, I struggle daily to keep much of a routine going at all. I find morning and evening prayer from the Book of Common Prayer particularly helpful when I can talk myself into it, and I typically use it as a jumping off point for journaling and more spontaneous prayer. I also try to pause briefly throughout the day to pray or to sit quietly with God.
Steady involvement in a local church is one of the most underrated elements of life as a disciple, including for many who are otherwise serious and thoughtful about following God. It is easy to be disappointed in particular churches, which leads either to drifting from one church to another or "taking a break" from church entirely. However, I've found that I need and benefit more than I can express from the steady presence of a body of admittedly flawed brothers and sisters in Christ in the context of worship, teaching, and communion.
Finally, what would be a main, steadfast word of encouragement that you would give to a fellow disciple in their journey?
There is this moment in the gospels when Jesus, after saying some difficult and confusing things to His audience (and it sure seems like He goes out of His way not to clear things up at this point), watches many of them leave. He turns to His disciples and basically says, "So, are you leaving too?" And Peter responds, "Where would we go? You have the words of eternal life, and we have believed and have come to know that you are the Holy One of God."
The whole response by Peter is beautiful, but in hard times, it is the "where would we go?" that keeps me faithful. There just isn't anything in life that makes a good alternative to following Jesus. When I am tempted to walk away, at least from following God in some particularly discouraging and difficult circumstance, I start to think seriously about the alternatives. What it would really be like to follow another path? Would it satisfy me and for how long? Would I rather be rich than faithful? Would I rather have an easy life if it meant my life wouldn't count for anything more than my own happiness? Time and again, this leads me back to the conclusion that I would rather have Jesus and nothing else than everything else without being close to Him.