September 13, 2010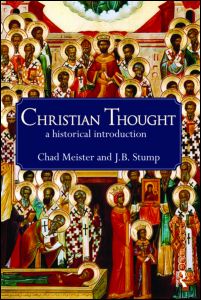 Most works on the history of Christian thought are written by historians.
But what makes Christian Thought: A Historical Introduction especially valuable is that its authors are philosophically trained theologians.
Accordingly, while not setting aside important issues of historical context, Chad Meister and Jim Stump are highly successful in getting at the inner logic of the ideas that flow throughout Christian history.
The book is user-friendly with excellent charts, summary points, and clarity of style, and it is an intellectually rich treatment of its subject matter. I highly recommend it.
You can learn more about the book by reading an interview with the authors from the website of the Evangelical Philosophical Society.