Title:

Correcting the Strawmen: Why Most Evangelical Christians are Political Conservatives

Date:

10/03/2020

Source:

A chapter in Tully Borland, Allan Hillman (eds.), Dissident Philosophers: Against the Political Current of the Academy (Roman & Littlefield, 2021).

Article Type:

Book Chapter, Interview

Audience:

Advanced, Intermediate

Kingdom Categories:

Life of the Mind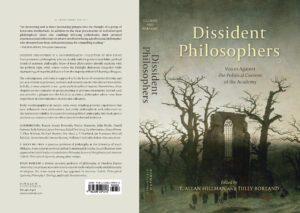 Given this crucial time in our country - both politically and socially - it is important for Christians to have a biblical view of the role of the state and a social ethic worked out within the framework of a solid Christian worldview.  I have attempted to provide such a view in this chapter drafted for a 2021 book (uncorrected proof).
My paper presents a brief clarification of what an Evangelical is, and proceeds to offering two lines of reasoning concerning why most Evangelicals are ethical and political conservatives. But before I launch into these issues, I share a précis of my own journey from being utterly uninterested in politics to becoming a dissident philosopher about the secularized political group-think all around us.
You may not agree with all I say.  If you don't, all I ask is that you provide reasons for why my arguments are inadequate and present reasons on behalf of an alternative view.
From an "Equal Justice" interview, J.P. discusses themes of his paper.
Benefits:
It offers theological-philosophical reasons for why Evangelicals are likely to be political conservatives.
It reasons with Christian social thought.
It seeks to approach political philosophical issues independent of secular group think.