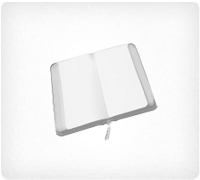 Journal Article
Title:

Philosophical Apologetics, the Church, and Contemporary Culture

Date:

03/31/1996

Source:

JETS 39:1 (March 1996): 123-140.

Article Type:

Journal Article

Audience:

Advanced

Kingdom Categories:

Life of the Mind
In this article, I seek to do three things: (1) clarify the nature and tasks of philosophical apologetics, (2) describe the current scene in order to surface areas where we need to focus our attention as a community, and (3) offer some brief remarks about a strategy for the future. I hope that my discussion of these three desiderata will show, even if only implicitly, just why we need to be more intentional and intense about promoting philosophical apologetics within our ranks.
Benefits:
It outlines different types of philosophical apologetics.
It envisions areas of focus for philosophical apologetics.
It outlines further suggestions as future institutional strategies for seminaries and churches.