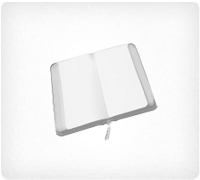 Presentation
Title:

Oppy on the Argument from Consciousness: A Rejoinder

Date:

11/16/2011

Source:

Presented at the 2011 Annual Meeting of the Evangelical Philosophical Society Meeting in San Francisco, California.

Article Type:

Presentation

Audience:

Advanced

Kingdom Categories:

Life of the Mind
Noted atheist Graham Oppy has criticized my argument for God from consciousness hereafter, AC). In this conference paper, I respond to his criticisms of my presentation of three forms of AC, and interact with his claims about theism, consciousness and emergent chemical properties.
Related Content: If this conference presentation interests you, you might also want to consider the following:
Benefits:
It further clarifies the argument from consciousness for God's existence.
It offers a substantial response to objections raised by a top-notch atheist.
It demonstrates the explanatory work and implications of arguments from consciousness.