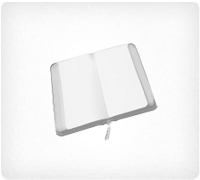 Presentation
Title:

Bioethics, Substance Dualism and the Argument from Self-Awareness

Date:

11/17/2011

Source:

Presented at the 2011 Annual Meeting of the Evangelical Philosophical Society Meeting in San Francisco, California.

Article Type:

Presentation

Audience:

Advanced

Kingdom Categories:

Life of the Mind
I claim that there are two tasks for any adequate philosophy of mind:
(1) articulate one's position and explain why dualism is the commonsense view.
(2) defend one's position.
I believe that there is an argument that simultaneously satisfies both desiderata in a non-ad-hoc way and, thus, the argument can thereby claim the virtue of theoretical simplicity in its favor.
In my paper, I present the crucial argument--an argument from self awareness that we are simple, spiritual substances--and defend its most crucial premise, and respond to two criticisms that have been raised against it.
Related Content: If this conference presentation interests you, you might also want to consider the following:
Benefits:
It offers a contemporary argument for substance dualism.
It offers critiques of naturalism and counters atheistic objections to substance dualism.
It offers a basis for applying the benefits of substance dualism to concerns of ethics.